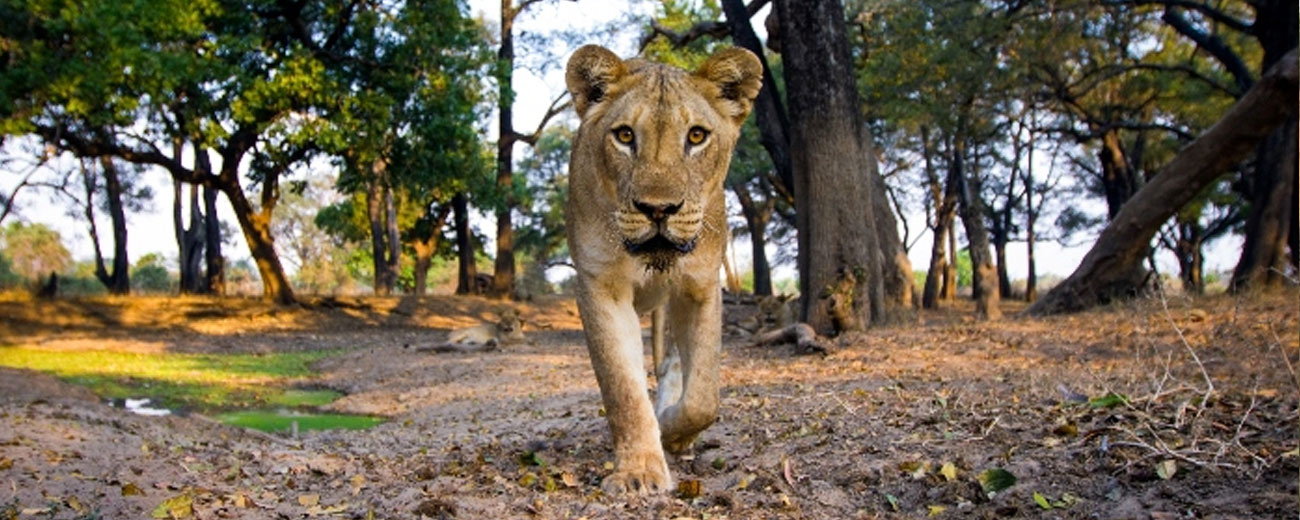 Flanked by a grove of towering ebony trees on one side and the Luangwa River on the other, Time + Tide Mchenja offers luxury in the heart of the national park. Overlooking a wide river expanse, Mchenja is wonderful for watching large herds of elephants crossing the Luangwa. The suites bring style, comfort and luxury to an authentic safari experience.
Each suite features soft beds, large picture windows and a clawfoot bath looking out onto the river. The two-bedroom, two-bathroom family suite is the perfect retreat for friends and families travelling together. A refreshing pool is ideal for relaxing between safari activities.
Explore the region's diverse habitats with an award-winning guiding team. The game viewing in this area is superb, with leopards and lions sometimes wandering through the ebony grove in search of prey. Night drives are usually very rewarding, with the bush revealing a different nocturnal surprise every time.
ABOUT THE COMPANY
Venturing to the remotest parts of the continent, Time + Tide's family of safari properties spans Zambia and Madagascar. We offer a modern-day explorer the luxury of time and space and the chance to feel fully alive. Original founders, Norman Carr and the Liebenberg family are credited as leaders in responsible tourism.
We have over 80 years of combined experience in the space. With the opening of Time + Tide Miavana, we honour these legacies by bringing the same ethos to Madagascar. Across land and sea, our people take extraordinary care in sharing our deep appreciation for the land, wildlife and culture.
We've pioneered a more grounded tourism experience, rooted in conservation and synonymous with Africa's history of ecotourism and preservation. Stop. Look closer. Touch the Earth.
ASSOCIATIONS
ATTA (Africa Travel and Tourism Association)
APTA (Association promotion of Tourism Africa)
Traveller Made
XO Private