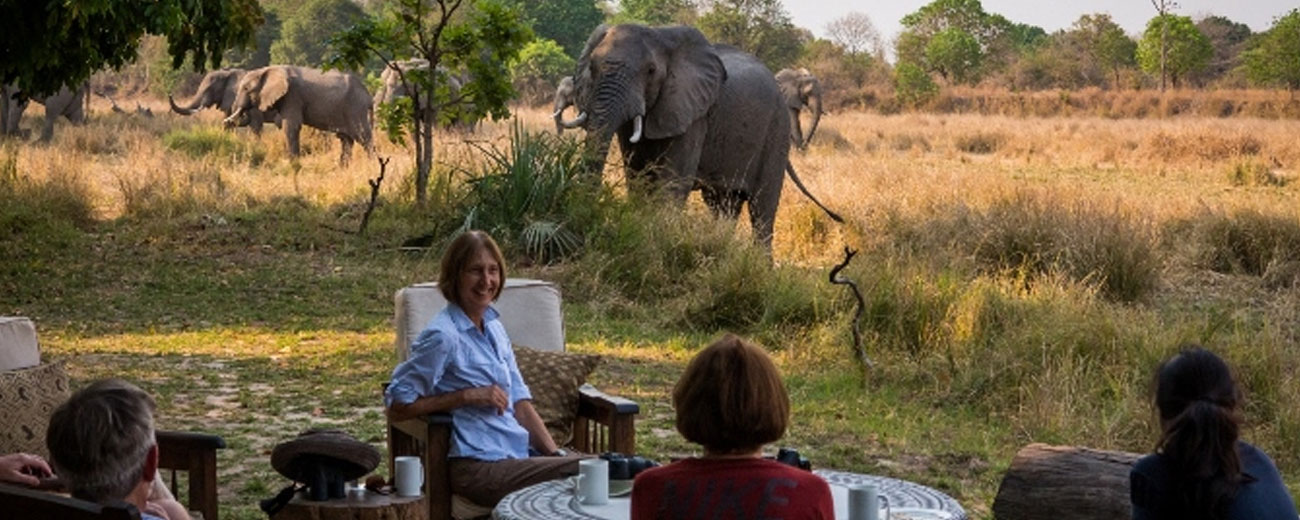 TIME + TIDE LUWI BUSHCAMP
Situated deep in the national park on the ephemeral Luwi River, Time + Tide Luwi is wonderfully remote, with no other camps or people for miles around. Tranquillity envelops this camp, creating a wilderness haven that allows guests to reconnect with nature in a meaningful way. Nestled in a grove of ancient mahogany trees, the tented suites are designed to fully immerse guests into the bush experience.
Set along the riverbed and overlooking the floodplains below, guests can watch the abundant wildlife right from the privacy of their own suite. Feathertop beds, an open-air, en-suite bathroom and peaceful seating area create a comfortable guest experience in this seasonal camp. The Luwi surroundings are famous for lions and wild dogs.
The thrill of tracking them on a walking safari is an experience not to be missed – truly exploring in the footsteps of Norman Carr. Combine walks with game drives and explorations upriver to find the elusive roan antelope, reedbuck, eland and hartebeest.
ABOUT THE COMPANY
Venturing to the remotest parts of the continent, Time + Tide's family of safari properties spans Zambia and Madagascar. We offer a modern-day explorer the luxury of time and space and the chance to feel fully alive. Original founders, Norman Carr and the Liebenberg family are credited as leaders in responsible tourism.
We have over 80 years of combined experience in the space. With the opening of Time + Tide Miavana, we honour these legacies by bringing the same ethos to Madagascar. Across land and sea, our people take extraordinary care in sharing our deep appreciation for the land, wildlife and culture.
We've pioneered a more grounded tourism experience, rooted in conservation and synonymous with Africa's history of ecotourism and preservation. Stop. Look closer. Touch the Earth.
ASSOCIATIONS
ATTA (Africa Travel and Tourism Association)
APTA (Association promotion of Tourism Africa)
Traveller Made
XO Private