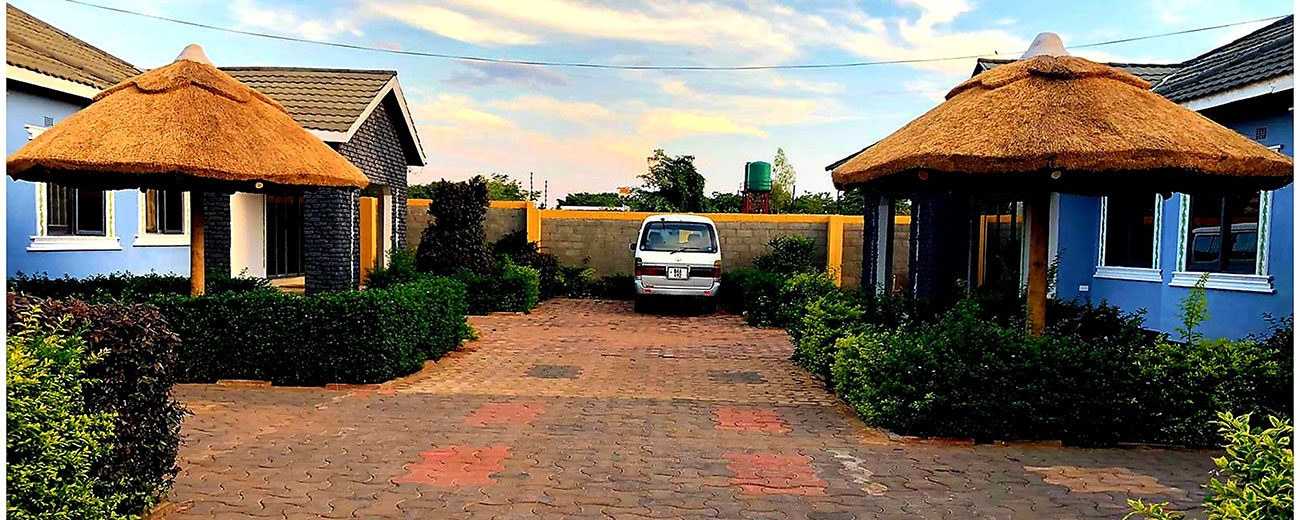 Sweet Retreat offers secluded and luxurious vacation apartments with a pool, grass-thatched gazebo & chalets for your relaxation and entertaining.
ABOUT THE ACCOMMODATION
Looking for an authentic African vacation with peace, quiet and comfort, please be our guest! Sweet Retreat offers 1-3 bedrooms vacation rentals in New Kasama, Lusaka. The property is thoughtfully designed with African art and has a large yard and ample space for children to play. Its utter calm and unruffled repose make it ideal for families, couples, solo and business travellers.
The apartments come with enough furniture, a full kitchen, washing machine, water dispenser, satellite TV, free Wi-Fi, free electricity backup, remote-controlled gate; portable Fans, free onsite parking and portable BBQ grill. It's secluded but close enough to restaurants and shopping Malls. The area has 24/7 security patrols while the property is wall-fenced guaranteeing privacy and security.
ABOUT THE COMPANY
Sweet Retreat is a small family-owned business. It provides alternative accommodation for those who prefer a private and intimate stay. It exemplifies a home away from home in an African setting.