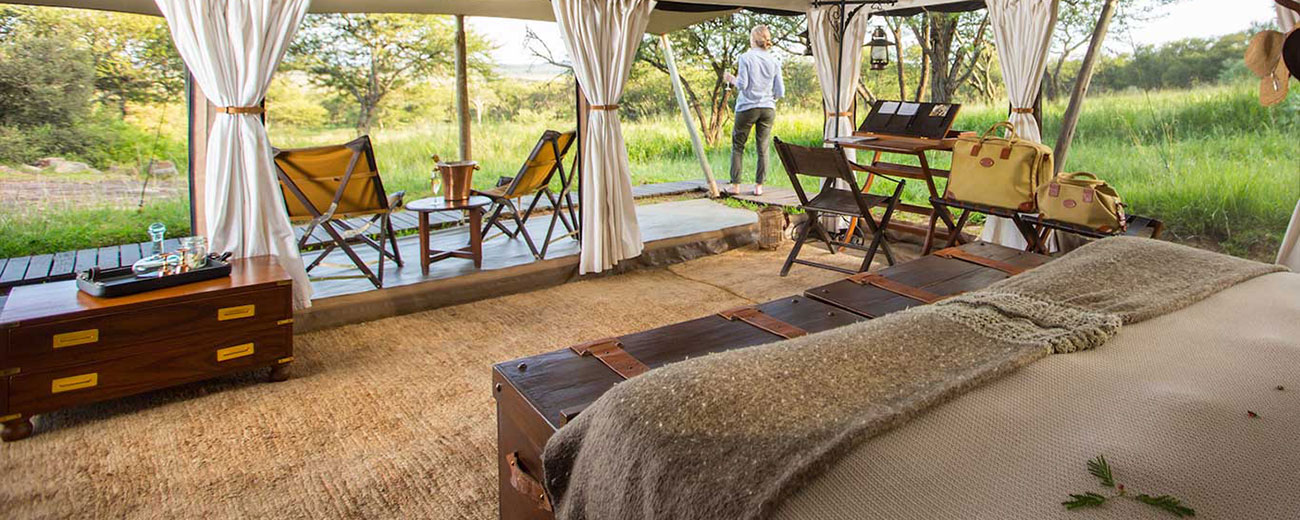 PIONEER LODGE, CAMP AND SAFARIS
Cottage:
The cottage is our largest facility with two bedrooms (3 single beds in each), an ensuite bathroom, living room, dining area, kitchen and large veranda. Many guests use this as a self-catering facility, others like to eat at the restaurant.
Miombo chalets:
These are our highest standard of accommodation; they are spacious rooms with large, comfortable king/ queen-size or twin beds, ensuite bathrooms with showers and sunken baths and private verandas. We also have two larger miombo chalets which are to the same standard but are our family miombo options, 1 has 3 single beds and the other a king size and a single, extra bed can also be added.
Safari chalets:
Our safari chalets are designed to the same specification as the miombo chalets, except smaller. They have double or twin beds, ensuite bathrooms and verandas.
Pioneer tents:
Our thatched safari-style tents have twin beds and are very comfortable, but they are not ensuite and use shared bathroom facilities.
Campsite
we haven't forgotten our roots and still, provide an ideal camping location for those wanting to get close to nature. We have ten individual sites with braai stands and fire pits and there is a communal ablutions block. These can be booked in advance or upon arrival. All of the ten sites are well spread out around the camp area with each positioned in as much shade as possible. Firewood or charcoal can be bought from the bar if needed. Pioneer Camp provides a great start and end point, where you can chat about routes and experiences with fellow self-drivers and adventurers whilst enjoying the homely atmosphere and Pioneer's facilities and surroundings.
Pioneer has been in operation for twenty-one years, it was originally an ostrich farm but over the years it has been built up into the lodge and camp it is today. It has been upgraded and the standard raised considerably for it to now function as a transit camp catering for the needs of many guests.
Some clients choose to stay with us for an overnight stopover whilst in transit between lodges or preparing for their flights; we are located on the east road outside of town and we are the closest lodge to the airport, and we offer a transfer service to and from the airport. Others stay with us for longer periods of time so that they can be out of the hustle and bustle of the city, or for retreats so that they can relax in our quiet and peaceful environment.
Pioneer safaris offer tailor-made safaris based on the requests of the guests; we operate in Zambia but also across the borders into Zimbabwe, Botswana and Malawi for instance. Guests can simply send us their ideas or requests and we can put together an unforgettable Zambian safari experience for them.
FACILITIES
Bar
Cell Phone Signal
Child Friendly
Curio Shop
Laundry Facilities
Library
Restaurant
Swimming pool
TV Area
Wi-Fi
ACTIVITIES
Boat Trips
Reptile Farm
Lusaka Trip
Game Drives
Fishing
Bush Walks
Birdwatching
Please Contact us for our rates