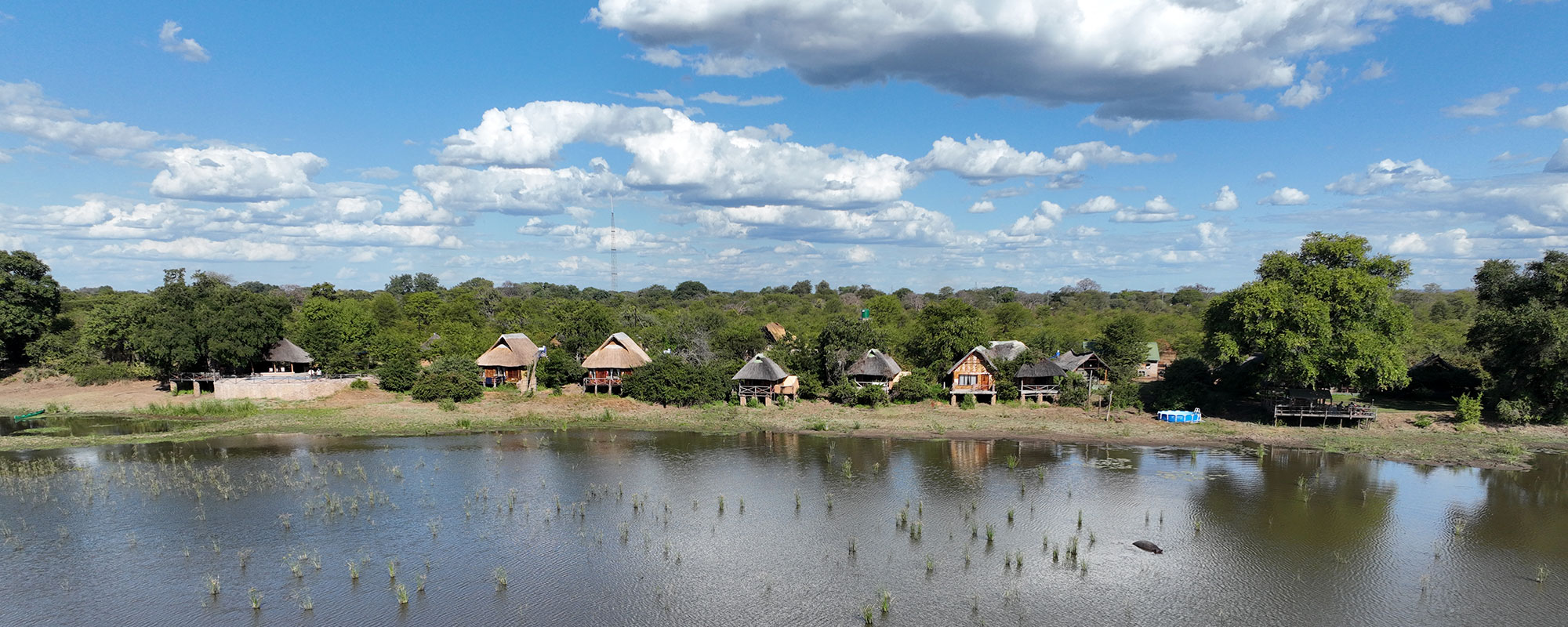 South Luangwa National Park is Zambia's premier wildlife destination. Expect unspoiled wilderness, tranquil rivers, ancient forests, open plains, and superb sightings of world class game. Our safari is inclusive of full room and board that includes 2 game drives each day, a morning game drive and an evening game drive. There are also opportunities for night and walking safaris! Our guides are professionally trained through rigorous education and certification. Their skills and knowledge of animal behavior will give you magnificent viewings of wildlife and detailed explanations of the entire ecosystem. We limit the number of guests per vehicle making your experience intimate and personal. We are the only locally owned safari in South Luangwa.
ABOUT THE ACCOMMODATION
Our boutique safari accommodations consists of 9 chalets beautifully built with locally sourced materials and assembled by local artisans. You will find the chalets complete with with spacious en suite bathrooms, air conditioning, tea service, plunge pools, bar, swimming pool and smiling service. Each chalet complex is unique catering from honeymooning couples to large family gatherings. Take a look at the pictures on the website!
ABOUT THE COMPANY
Njobvu Safari was imagined and constructed in 2019. We are committed to friendliness, customer service, and attention to detail. An above excellent customer experience is what we strive for. Sharing knowledge of the park and all its residents, lions, leopards, impalas, zebra, hyenas, hippos, crocs, antelope, giraffes, elephants, birds and trees is what our guides do best. Above all, we wish to give you and your family life long memories from your stay with us at Njobvu Safari. Welcome!