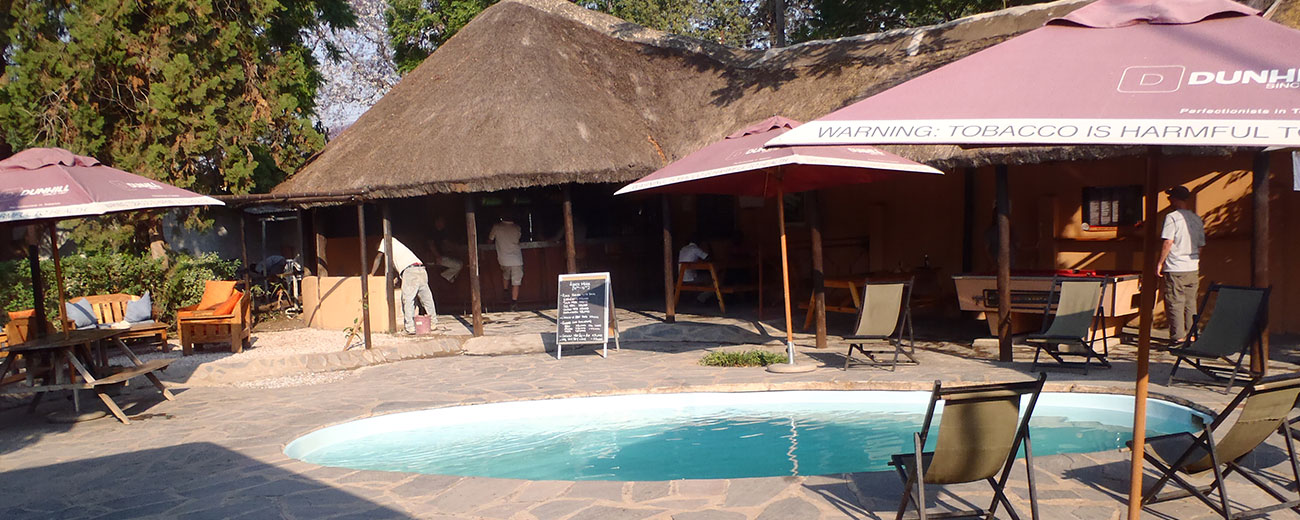 Lusaka Backpackers is conveniently located close to restaurants, shopping areas and transport links.
Our accommodation is clean and comfortable, you can choose from dorms, private rooms, or en-suite rooms, all with bed linen and towels provided. Fans are now installed in all the rooms. The price includes a light continental breakfast. For those wanting to cook, we have a smart, recently refurbished self-catering kitchen.
At Lusaka Backpackers you can unwind by the pool on our very own beach, or chill out in the new beach cabin, relax in the garden with a good book, away from the hurly burly of Zambia's capital city, relax in our outside bar, meet new friends, shoot some pool and work your way through our cocktail menu, enjoy our delicious home cooked food, served all day until late, join our popular special events and your favourite sports at the weekend, buy curios from our in-house curio stall and support the staff in their own business.
We have a comprehensive travel advice and bookings desk that can assist with all of your travel needs, including excellent safaris and advice on trips in and around Zambia, and throughout southern Africa. We can set you up with some great deals.
Our friendly staff will look after you throughout your stay and welcome you back when you return!