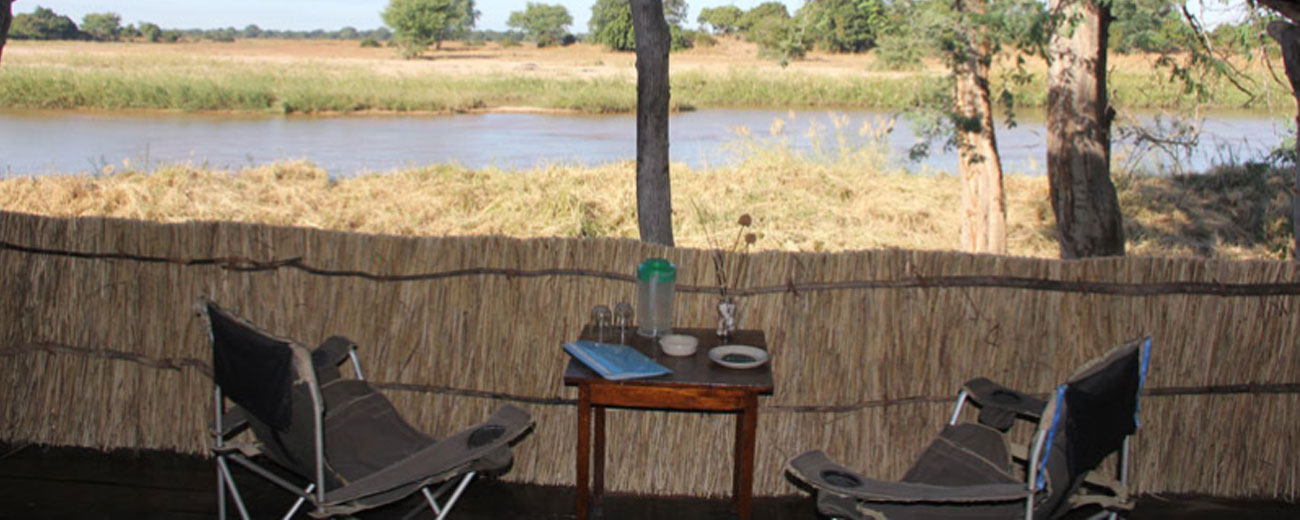 f you are still yet to visit the Buffalo Camp for the first time, what you'll be experiencing is one of a kind experience of the African wildlife. First of all, because North Luangwa National Park runs as scientific control of the wildlife and limits the number of commercial visitors making Shiwa Safaris one of only two companies operating within the park. That means that on average there is just one guest on every 500 square kilometres and chances that you run on other guests are very, very low. You will be staying in a chalet and, at night, hear hyenas wondering just outside of it. In the morning you may be joined for breakfast by Charlie and Peanuts – our regular elephant visitors.
Accommodation in Buffalo Camp consists of 7 chalets – all built from local materials and with fitted toilets and hot showers. There is a fully stocked bar as well as a kitchen that serves food to the guest who stays on full board basis and can also be used by self-caterers.
ABOUT THE COMPANY
Buffalo Camp is run by Shiwa Safaris – the family business started back in 1980 by John and Lorna Harvey and continued now by their son Mark and his wife Mell. Mark Harvey is the grandson of legendary Stewart Gore-Browne who after serving the First World War, moved to what was then Northern Rhodesia and built the enormous English manor house in the middle of the African bush – the Shiwa House (also known as The Africa House after the historical novel of the same title was written by Christina Lamb)
Mark Harvey, proud Zambian, has been doing Safaris for almost 30 years, not only taking people to his seasonal Buffalo Camp in North Luangwa National Park but also trekking around the country's most remote parts. In 1993, for the first time, he retraced the last journey of Dr David Livingston, accompanying his great-grandson, along the Chambeshi river. He also guided Italian photographer Paolo Solari Bozzi into Bangweulu Wetlands when he worked on his book Zambian Portraits.
Mark and Mell spend most of their time at Kapishya Hot Springs where they live and run the lodge as well as Shiwa Safaris.