ZAMBIA INDEPENDENCE & DEMOCRACY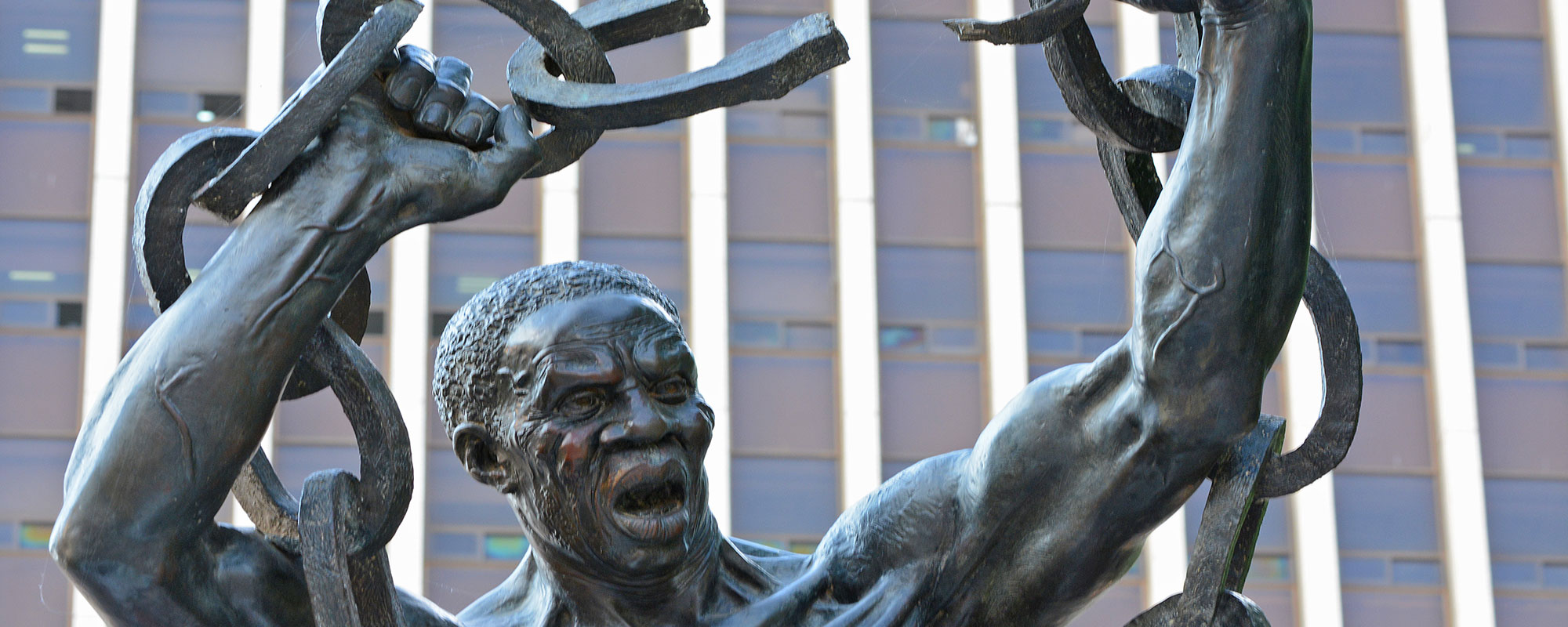 ZAMBIAN INDEPENDENCE
The Federation was dissolved in 1963, its only enduring monument the Kariba Dam across the Zambezi River, intended by the federalists to bind Northern and Southern Rhodesia forever. In January 1964 Zambia's first universal adult suffrage elections were held and though the ANC performed well in a few substantial areas, UNIP won convincingly, Kaunda becoming prime minister. At midnight on 24 October 1964, Zambia became an independent republic with him as president.
Kaunda remained in office for 27 years. Although during his early years great strides were made in the areas of education, health and infrastructure, his attempts to decolonise the economy by nationalising it completely, produced inefficiency, corruption and decline.
His one-party participatory democracy – which gave UNIP sole power – soon fossilised into an autocracy maintained by police-state methods.
In 1990 an obviously collapsing economy together with political frustration, led to serious food riots and an attempted military coup. Opposition to the regime became so deep and widespread, and the demand for change so urgent, that Kaunda had to concede.
DEMOCRACY
The one-party state was abolished and free elections were held in October 1991. Kaunda and UNIP were defeated 80% to 20% by the newly formed Movement for Multi-party Democracy (MMD), a broad coalition of different interest groups.
The MMD's Frederick Chiluba, a trade unionist who had been locked up by Kaunda, became Zambia's second president. He promised democratic, transparent and accountable governance but inherited an empty treasury, foreign debt of USD7-billion and a country in a worse state than it had been before independence in 1964.
On assuming the presidency, Chiluba made Christianity the official state religion. On the economic front the government embarked on an economic reform programme. It abolished foreign exchange controls, passed new investment laws, set up a stock exchange, and embarked on a privatisation programme that at one point was dubbed by the World Bank as the best on the continent.
All this led to Zambia being courted enthusiastically by aid donors and a surge in confidence in the country reflected in a growing number of investors.
But in the 1990s there was a cooling in relations with the donors amid negative perceptions of constitutional tinkering ahead of the November 1996 elections, which prevented former president Kenneth Kaunda from standing as a presidential candidate. The elections in 1996 saw blatant harassment of opposition parties.
In 2001 Chiluba announced he was going to amend the constitution and stand for a third term. The public outcry was immense amid increasing allegations of corruption. He finally agreed to stand down and named Levy Mwanawasa as his successor. After a very controversial election in December 2001, the MMD won again and Mwanawasa was sworn in as president. The election was marked by administrative problems with at least two parties filing legal petitions challenging the results. In 2008 Rupiah Banda won the national election after the death of Mwanawasa. In 2011 Michael Sata took the presidency, breaking the MMD monopoly since Kenneth Kaunda.
Hakainde Hichilema was sworn in as president in August 2021.