CONSERVATION SOUTH LUANGWA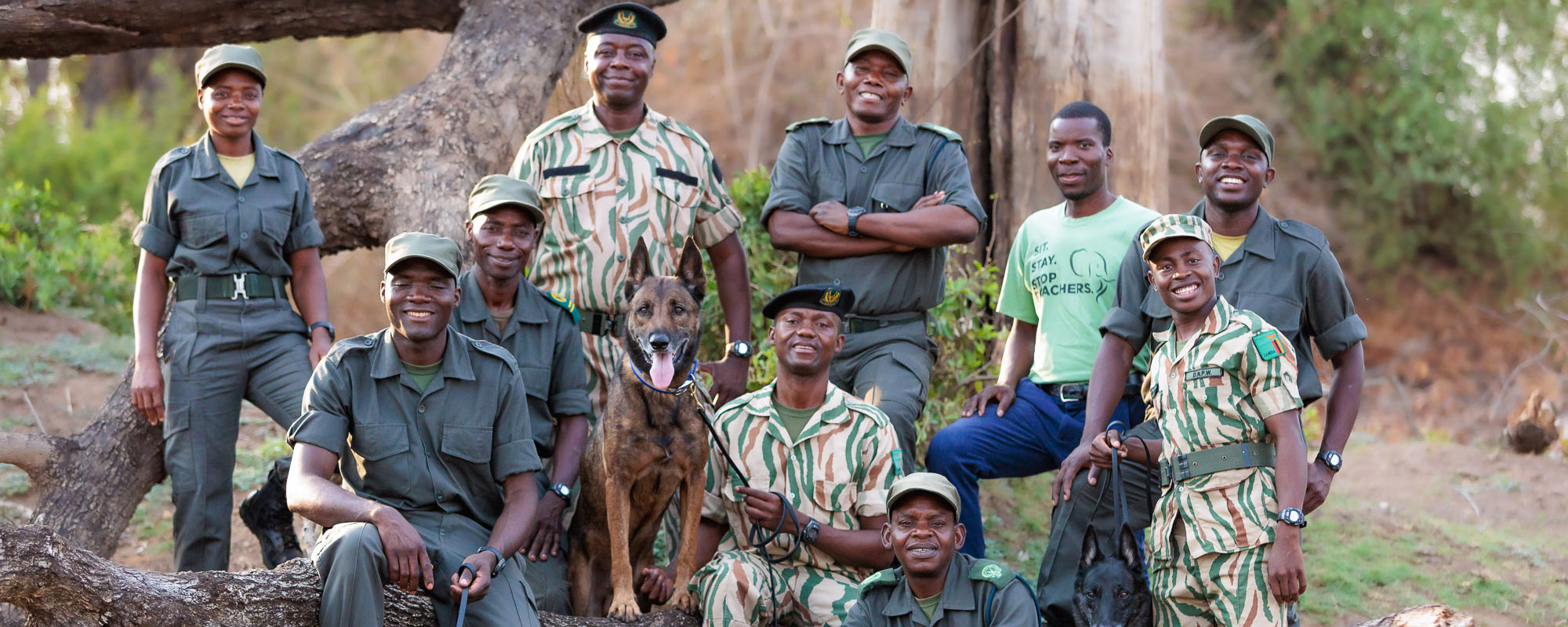 Since 2003, Conservation South Luangwa (CSL) has worked in partnership with Zambia's Department of National Parks and Wildlife (DNPW) on the frontline of wildlife conservation and human wildlife conflict mitigation in the South Luangwa Valley. CSL works to protect the 1.4 million hectares of largely intact wilderness in eastern Zambia that make up the South Luangwa National Park, and a network of surrounding game management areas (GMAs).
Human populations have more than doubled since the early 2000s and as a result, there is increasing encroachment from human settlement and agriculture, as well as a high demand for protein in the form of bush meat as well as opportunistic and planned commercial hunting forays. Snaring is easy, generates high returns and presents a very low risk to the poacher. With high densities of wildlife, easy access to wire, a large-scale market for selling bushmeat and availability of cash in a developing tourist destination, South Luangwa faces enormous problems with snaring that is escalating to critical levels.
CSL practises a multi-faceted approach to wildlife resource management and protection, working in collaboration with DNPW to implement counter trade/trafficking measures including anti-poaching foot patrols, aerial surveillance, sniffer dog detection and tracking work, alongside direct community engagement with people living alongside the extraordinary wildlife of the South Luangwa Valley and 24/7 veterinary response and wildlife rescue.
Since its inception, the CSL team has removed over 10 000 deadly wire snares from the bush, successfully de-snared over 250 animals and grown to about 120 full-time employees dedicated to wildlife conservation, including a number of highly trained anti-poaching rangers, a full-time pilot and several K9 detection dogs.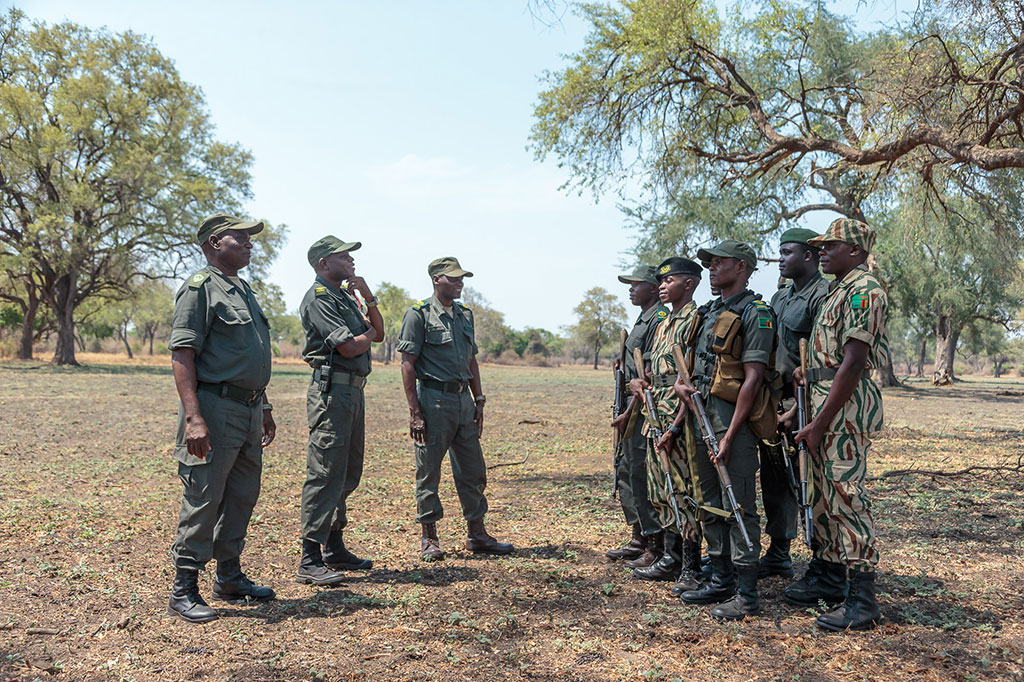 Anti-poaching Ground Patrols
Anti-poaching ground patrols have been at the core of CSL's work for decades. CSL supports over 90 anti-poaching rangers who, together with DNPW rangers, work to conduct day anti-snaring patrols in known snaring hotspots and 3-week-long patrols covering more remote sectors of the protected area. CSL invests significant resources into ranger training and equipment as well as ongoing logistical support for patrols. This includes specialised training for the Quick Response Force, investigations unit and the K9 Detection Dog team.  
The sheer size of the South Luangwa Valley poses a great difficulty in understanding the scale of the challenges faced by the CSL and DNPW anti-poaching ground teams. Since 2013, CSL have conducted regular aerial surveillance flights across the protected area, allowing the team to collect valuable intelligence data to inform ground patrol movements as well as provide a consistent deterrent to would-be-poachers.
Wildlife Rescue Programme
CSL is dedicated to providing a quick response to reports of snared and injured animals through our wildlife rescue programme. Dr Mwamba Sichande has been the on-site CSL veterinarian since 2013 and has an extraordinary affinity with Zambia's wildlife. He was the first wildlife veterinarian in Zambia to be recruited full time by a conservation NGO and has saved the lives of hundreds of animals over the years and is on call 24/7 to respond to reports of snared or injured animals.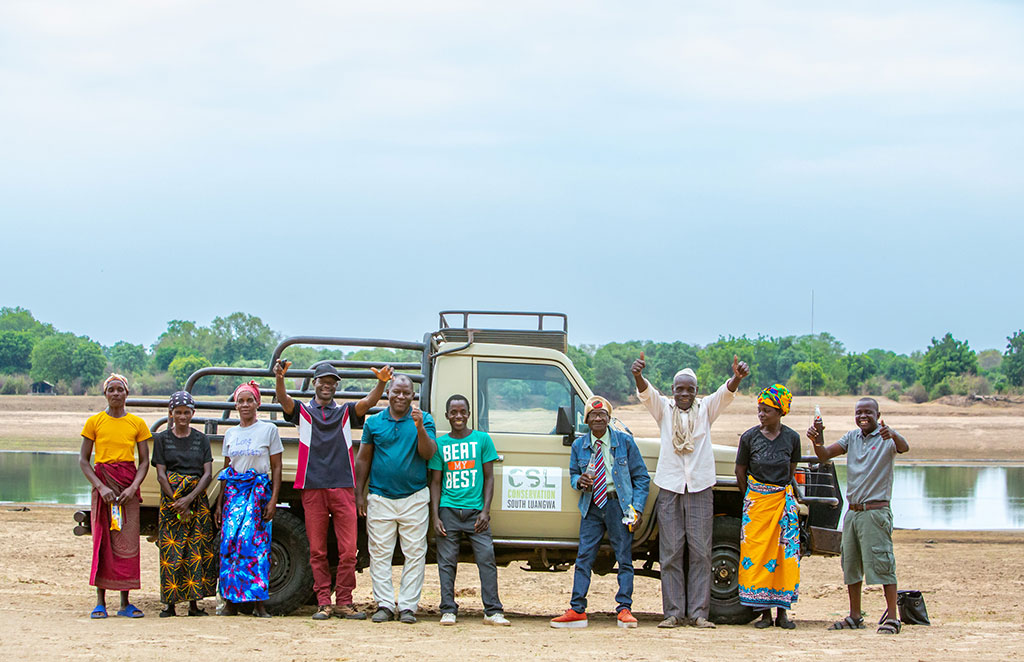 Alongside its anti-poaching work, the CSL Community department has been working to support communities across the region since 2007.
These projects directly engage community members in wildlife conservation as well as work to support local livelihoods and address the challenges of human-wildlife conflict (HWC) for an estimated population of over 100 000 living alongside the extraordinary wildlife of the South Luangwa Valley.
The Conservation Fun Run
The CSL Annual 10km Conservation Fun Run and Sports Day has been running since 2009 and each year gains more and more community support. The day starts with a 10km run for all ages with different categories and carries on with football, netball and volleyball matches. Bottle races, relays and tug-of-war provide good entertainment alongside the well-known SEKA drama group from Mfuwe. Prizes are given for each event. The event usually attracts in the region of 6 000 people, with the aim to provide a neutral platform for community members and wildlife managers and scouts to mingle and talk about conservation through sports and drama.
Funding
CSL is funded by donors from across the globe, from large grants to small individual donors. It relies 100% on these donations for all its programmes. Find out more about donors here:
The Luangwa Conservation Community Fund (LCCF) was conceived in 2010 by Andy Hogg from Mfuwe Lodge and the Bushcamp Company, alongside an insightful group of photographic tour operators in South Luangwa. This dedicated and passionate group had a long term vision of sustainably funding wildlife conservation and community development through South Luangwa's booming tourism industry. From 2015, and prior to the devastating impact of the Covid-19 pandemic, the LCCF had grown to well over USD100 000 annually and has contributed over USD1.2 million to CSL since inception. After two extremely challenging years, 2022 saw the return of tourism to the South Luangwa Valley and contributions from LCCF members resumed. Find out more .