CHIPEMBELE WILDLIFE EDUCATION TRUST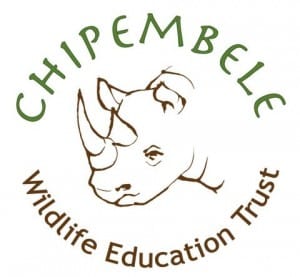 Chipembele is an international award-winning charity working at grass roots level. The Chipembele Wildlife Education Centre, located in the South Luangwa Valley of Eastern Province is adjacent to South Luangwa National Park. Our centre is a fun, interactive and contemporary learning facility for Zambian children focusing on wildlife issues. We provide our conservation education and activities free of charge to the students of 45 local schools.
Chipembele's mission is: 'To teach local children the value of their environment so it may be conserved for present and future generations.'
What we do
Our projects and programmes include:
Wildlife education centre and curriculum
Conservation Clubs in 63 local schools
Game drives for pupils into the national park
Chipembele Girls' Club
Computer literacy lessons for Conservation Club members
Careers advice and mentoring
Wildlife rescue, rehabilitation and release…
and much, much more!
Read more about our projects and programmes on our website: Chipembele Wildlife Education Trust
Who we are
Chipembele was co-founded in 1998 by Anna and Steve Tolan, former Oxford (UK) police officers and now permanent residents of Zambia. Anna Tolan has a degree in Environmental Science and teaches classes of 20 students from the local schools at the Conservation Education Centre twice a week during the Zambian school year. She oversees all of Chipembele's projects and programmes.
Steve Tolan is actively involved in anti-poaching work in the area, working with both the Zambian Wildlife Authority (ZAWA) and the South Luangwa Conservation Society (SLCS). He is an Honorary Wildlife Police Officer and an Honorary Forestry Officer.
Chipembele holds a seat on the Board of Trustees of SLCS and Anna is Secretary. Steve and Anna are also Consular Wardens for the British High Commission.
Chipembele staff
Chipembele employs 22 Zambian citizens and two international staff members to manage our projects and programmes.
Local relationships
We have excellent relationships with the local chiefs, Department of Education (DEBS), head teachers, community leaders, and the majority of our board of trustees are representatives of local businesses or education professionals.
Read more about Anna, Steve, our staff and board of trustees at About Us.
How to get Involved
We are a registered charity in both Zambia and the UK. We rely on sponsorship, donations, awards and grants to run our programmes and projects. You can help by supporting us with a one off or regular donations, or carrying in much needed stationery and other items, or purchasing a beautiful hand-painted tile on our Chipembele Supporters Wall.
To learn more visit our website chipembele.org
Stay up to date by connecting with us on Facebook, Instagram and subscribe to our regular newsletter.
Open to the Public
The centre is open to the general public by prior arrangement, free-of-charge. Tourists are invited to make a donation to Chipembele. The programme is free for government schools and they are welcome to attend from anywhere in Zambia.
If you are an international visitor and wish to come out to the centre, please speak with your lodge manager or tour leader to make arrangements to visit us.
Awards
Our programmes have won numerous prestigious international environmental awards.
Contact Us
Website: http://www.chipembele.org/
Mail: Chipembele Wildlife Education Trust, PO Box 67, Mfuwe, Zambia
Skype name: chipembele67