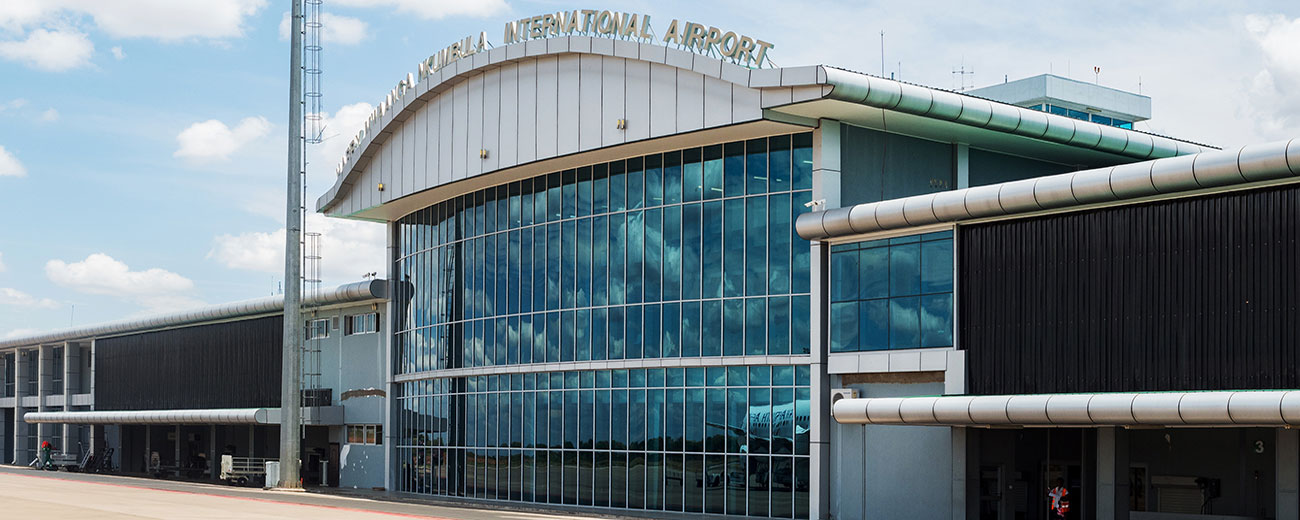 HARRY MWAANGA NKUMBULA INTERNATIONAL AIRPORT
Formerly Livingstone Airport, the upgraded airport  is named after Harry Mwaanga Nkumbula, who was the leader of the African National Congress in Zambia. It is the closest airport to the Victoria Falls. It has international status and is located on the northern edge of Livingstone, the town named after British explorer Dr David Livingstone.
It has undergone a major expansion and an international terminal was added with premier lounges, complimentary Wi-Fi and credit card facilities.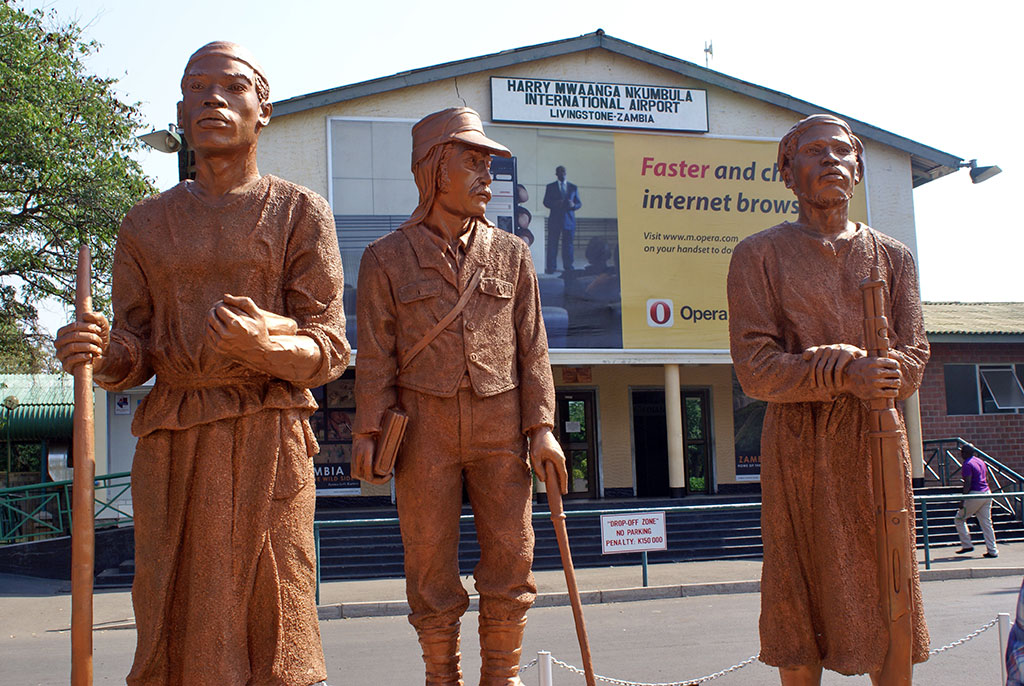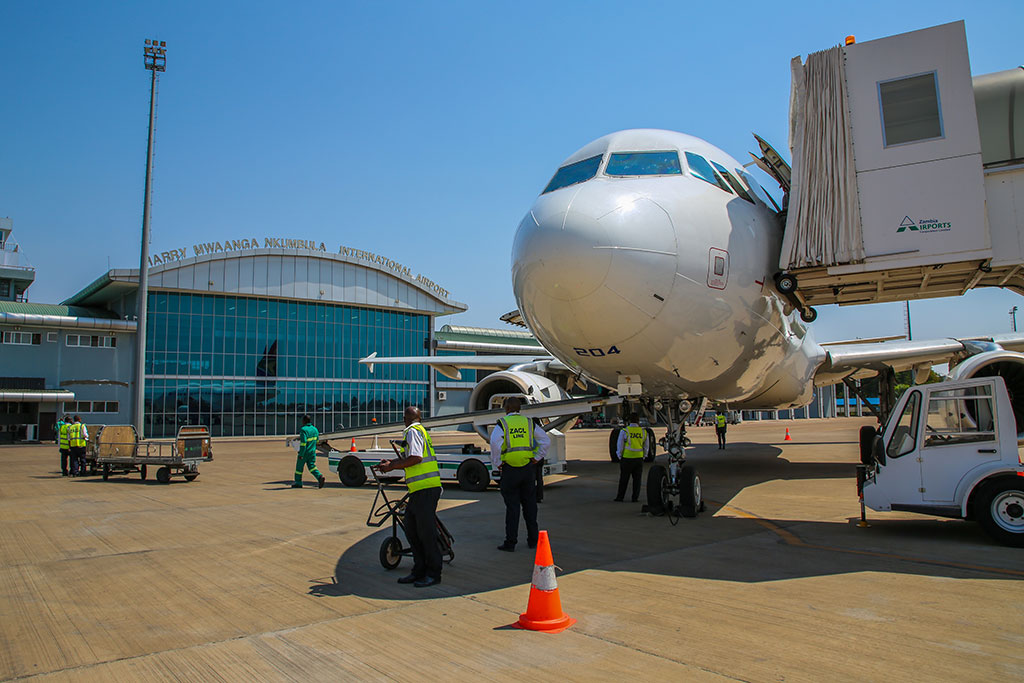 A new tar road has been built adding a second access route from Livingstone and the outlying Zambezi Lodges.
Most of the bigger hotels and lodges have shuttles to and from the airport, otherwise, taxis are the only way into town, which is very close.
CITY Livingstone
ADDRESS Libala Drive, Livingstone
IATA LVI
ICAO FLHN
ELEVATION 3 302ft / 991m
CO-ORDINATES  17°49'18'S 25°49'22'
DESTINATIONS AND AIRLINES FOR LIVINSTONE*
Kenya
Nairobi (Jomo Kenyatta International Airport) – Kenya Airways
South Africa
Cape Town (Cape Town International Airport) – Kenya Airways
Johannesburg (OR Tambo International Airport) – Airlink
Nelspruit (Kruger Mpumalanga International Airport) – Airlink
Zambia
Lusaka (Kenneth Kaunda International Airport) – Proflight Zambia
*Please note that flights, airlines and destinations can change without notice.