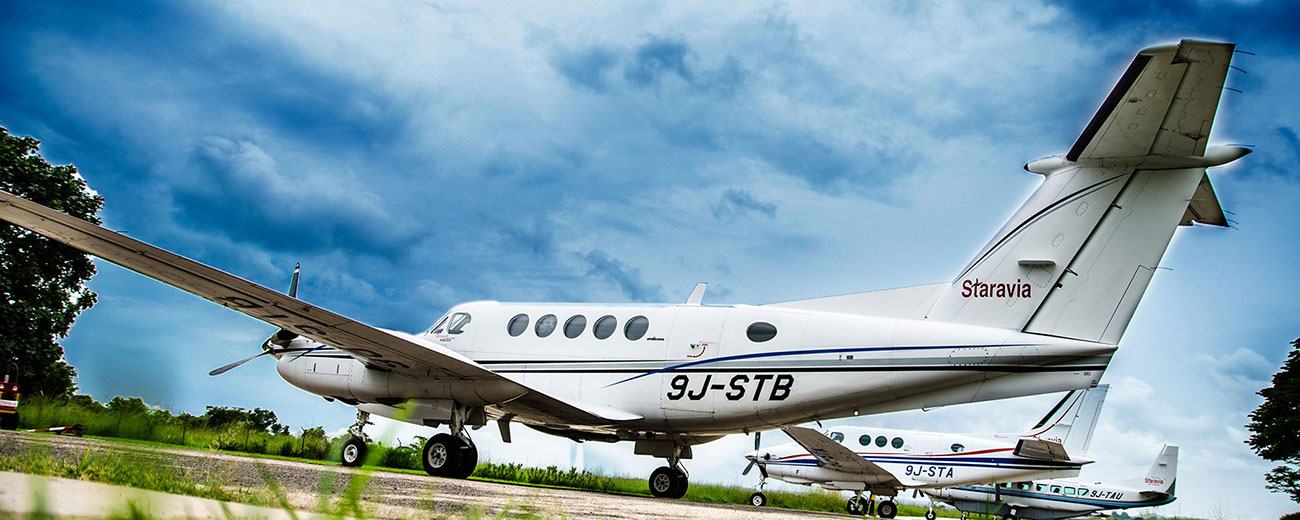 Staravia Air Charters is a family run business that prides itself on a personal and friendly service, dedicated to safety and operating in Zambia for over 30 years. We are renowned for a professional and reliable service.
Staravia operates five aircraft and has professionally trained pilots all of which have over 2000 hours flying experience in Africa.
Our fleet consists of a King Air B200 Twin Turbine Pressurized aircraft, King Air E90 Twin Turbine Pressurized aircraft, 2 Beech Baron B58's, Twin Engine aircraft, and a Cessna 210, Single Engine aircraft.
Staravia started in 1982 and is still managed today by the original founder, Mr Bert Grove, who is also still the company's Maintenance Director. Mrs Sylvia Grove, also a founding member, is in charge of the company's finances and Wayne Grove, their son, is the Chief Pilot.
Our latest addition, Caroline Grove, is our Administration and Satellite Tracking Manager. We also have two other core management staff, Greg Kyle, our Safety Officer and Macraie Mdumuka, our Quality Manager.
WHY CHOOSE US?
Staravia offers a professional, personal and reliable service and we are always on call 24 hours a day, 7 days a week