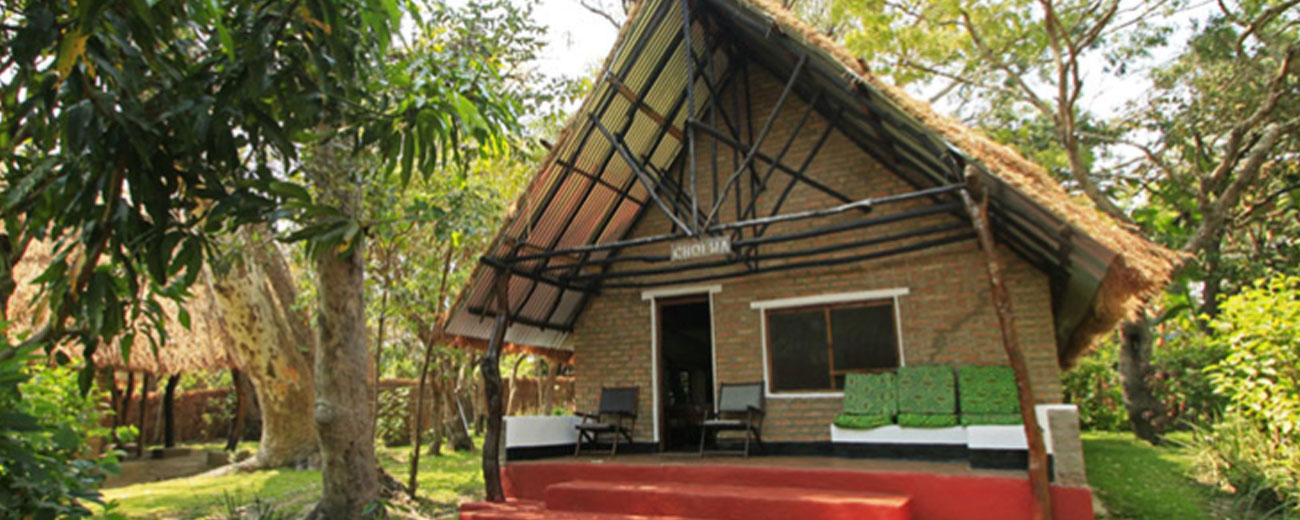 The lodge consists of 6 high-quality chalets, all made of local materials, with fitted toilets and hot showers. Each one of them is fronted by the Mansha river and surrounded by ravishing green gardens. Chalets can accommodate between 4-6 people making Kapishya perfect place for family and friends retreats.
The top quality restaurant serves delicious food both for staying guests as well as day visitors. Each dish is prepared mostly from homegrown/homemade products by chefs who are trained in a variety of different cuisines including Italian, Chinese, Indian, Korean and Mexican. Their flagship four-course tailor-made dinner is put together every evening to satisfy even the most demanding food lovers. Fully stock bar offers a good choice of ice cold beers and ciders as well as spirits from which experienced bartenders make delicious, refreshing cocktails.
Kapishya Hot Springs Lodge offers a variety of activities including rafting, mountain bike riding as well as guided walks around surrounding area which is rich in exciting sites such as Bare Back Hill climbed by Dr Livingston or rock shelter with paintings estimated to be 60 000 years old.
ABOUT THE COMPANY
Kapishya Hot Springs is run by Shiwa Safaris – family business started back in 1980 by John and Lorna Harvey and continued now by their son Mark and his wife Mell. Mark Harvey is grandson of legendary Stewart Gore-Browne who after serving the First World War, moved to what was then Northern Rhodesia and built enormous English manor house in the middle of African bush – the Shiwa House (also known as The Africa House after the historical novel of the same title was written by Christina Lamb telling story of Gore-Browne's life.)
Mark Harvey, proud Zambian, has been doing Safaris for almost 30 years, not only taking people to his seasonal Buffalo Camp in North Luangwa National Park but also trekking around country's most remote parts. In 1993, for the first time, he retraced the last journey of Dr David Livingston, accompanying his great-grandson, along the Chambeshi river. He also guided Italian photographer Paolo Solari Bozzi into Bangweulu Wetlands when he worked on his book Zambian Portraits.
Mark and Mell spend most of their time at Kapishya Hot Springs where they live and run the lodge as well as Shiwa Safaris.