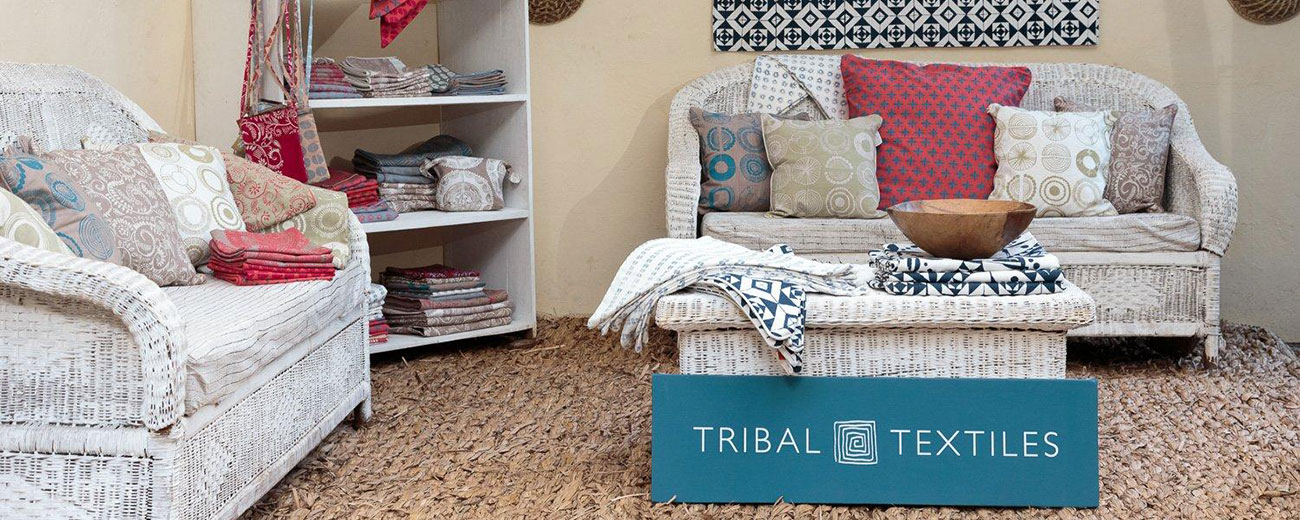 The South Luangwa National Park in Zambia is world-renowned for superb game viewing in a remote and beautiful wilderness area. As a tourist visiting the park the last thing you would expect to find there is a creative hand painting textiles business producing stunning, high-quality home furnishings. And yet that is exactly what Tribal Textiles do!
Nestled between the Airport and the National Park are the Tribal Textiles' workshop and main retail outlet. Inspired by Africa's culture, every piece is painted by hand and baked in the sun before being sewn into home textiles. Take a free tour of their busy workshop to see how the textiles are being made and meet the friendly artists who create them. It's the perfect place to pick up a special souvenir of time spent in the South Luangwa, or just enjoy a nice break with good food in their shady courtyards. The company also houses local creative craft workers in the Mango Tree Artisan Market, enabling you to browse a wide selection of arts and crafts made on site by cheerful local artisans.
If you want to immerse yourself in Zambian culture, music and art, you can experience an Art Safari in the workshop and work side by side with a skilled artist to paint your own cushion cover. It's a great option for families and those looking for an alternative to game drives.
Tribal Textiles began under a baobab tree in Zambia over twenty-five years ago. Today they employ over 100 local people. The company is one of the biggest employers in the area, providing sustainable employment and valuable training in an area where jobs are scarce. They also contribute a huge amount to the local community through various conservation and education initiatives.
"With an impressive corporate social responsibility (CSR) strategy, countless staff benefits and a social enterprise model, it is hard to imagine a business as socially conscious." Planeterra Foundation.
The workshop is open Monday to Saturday, from early March to mid-December, and the shop is open seven days a week all year round.