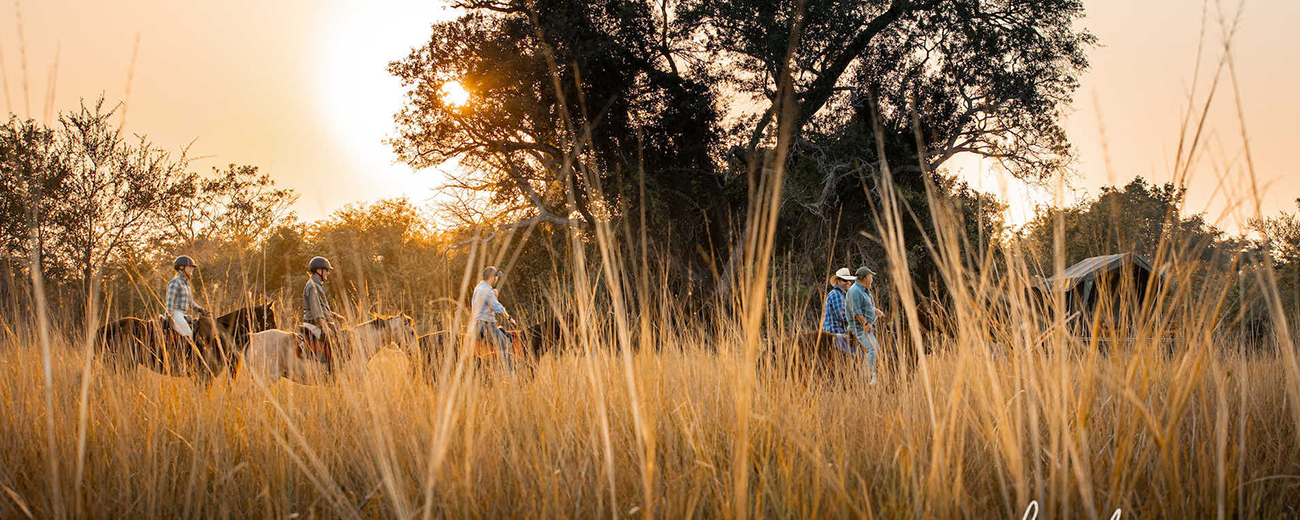 ZAMBIAN HORSEBACK SAFARIS
A stay at Zambian Horseback Safaris allows visitors the opportunity to experience and appreciate the magnificent beauty of the Zambian wilderness on horseback, exploring ancient lands, witnessing and meeting local peoples and observing wildlife in a safe environment.
ABOUT THE ACCOMMODATION
Zambian Horseback Safaris welcomes all horse lovers – those searching for something different – something authentic, somewhere you leave only a (hoof) print behind. Where your visit contributes to the greater good of wildlife and people. We look forward to sharing this special place with you!
Guests stay in an eco-camp, entailing ensuite tented accommodation with spectacular views over the Simalaha Flats. The combination of well-schooled horses, luxury bush accommodation in a breathtaking setting, knowledgeable guides and the personal nature of this small camp guarantees an amazing adventure on the Zambezi Floodplains.
We can accommodate a maximum of 8 people in four tents. Each tent is raised above the ground with views over the endless grassy plains. Our tents all feature ensuite open-air bathrooms, and seating on the front deck. We have taken special care to provide good quality mattresses, linen and towels to ease those achy bodies after long hours in the saddle. Water and electricity are all generated by solar power making this a perfectly sustainable and eco-friendly camp. USB port chargers are available on your reading lights and additional charging facilities are located in the camp lounge and dining area.
ABOUT THE COMPANY
Zambian Horseback Safaris is the sister operation to Chundukwa River Lodge and the first horse safari offering in Zambia. Located in the Simalaha Community Conservancy we contribute to the Community Trust in order to empower and support community initiatives to move out of poverty and to develop a love and ownership of their wildlife – the dream of Chief Nyambo Yeta finally being realised.