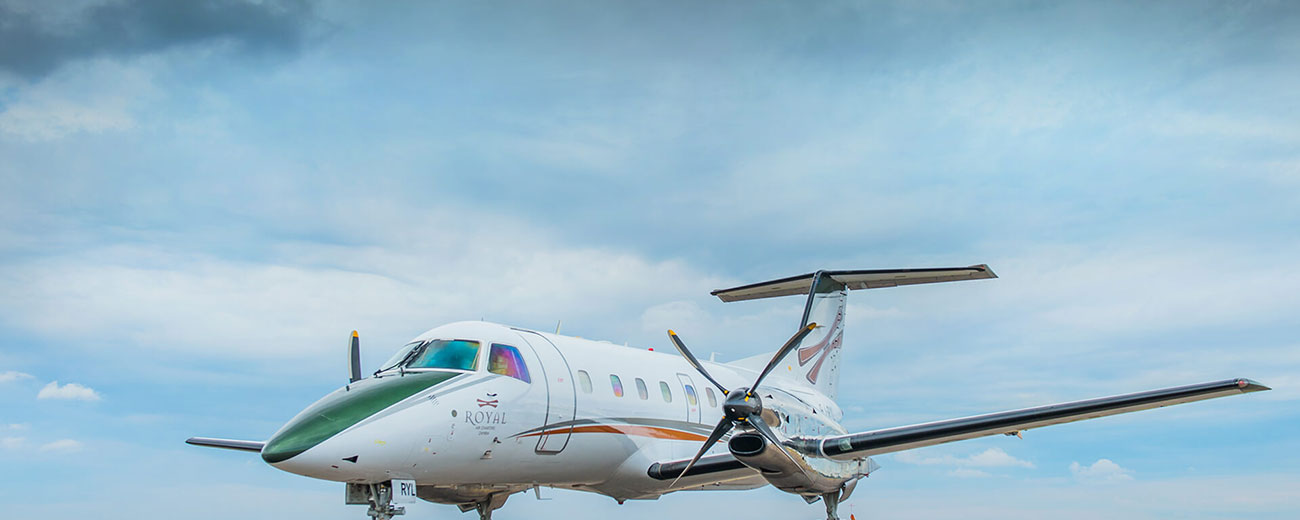 Royal Air Charters offers passengers the option of travelling to destinations within Zambia and far beyond in our modern and well-maintained aircraft fleet. The company is also available for medical evacuations, specialist aerial filming or surveillance and group charters.
Established in 2011, this company provides world-class private and corporate charters. As a customer-focused company, Royal Air Charters has revolved its services around the needs of its clients. The company specialises in on-demand flights to destinations all over Zambia and beyond.
With their modern fleet of turbine aircraft, first class maintenance and the highest level of crew training, Royal Air Charters aims to provide its customers with safe, on time and stress-free flights.
SERVICES
Air Charter
Medical Evacuation