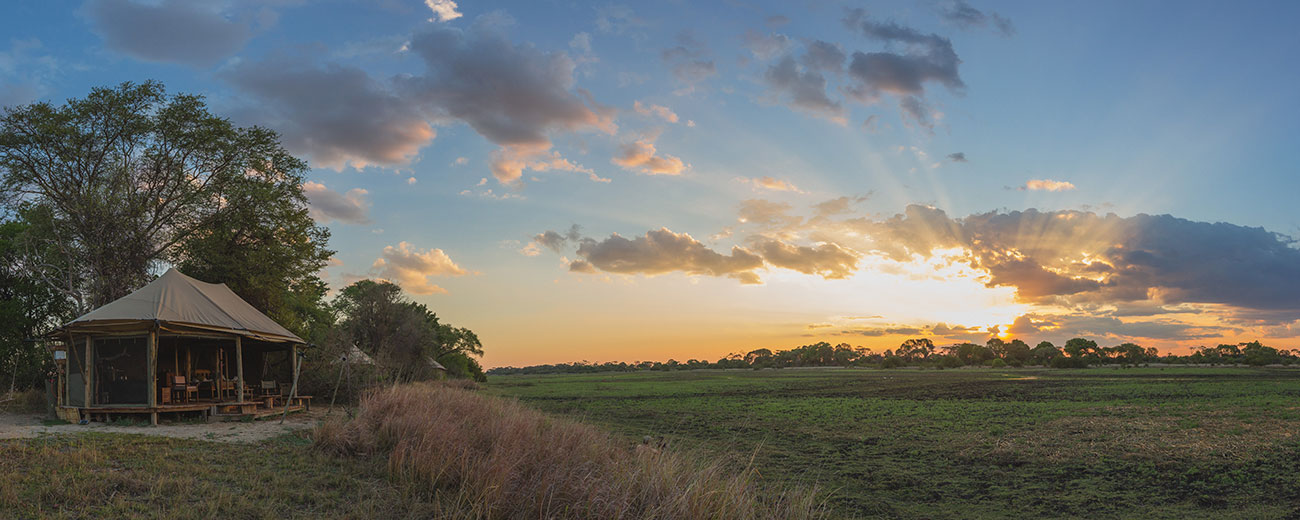 MUSEKESE CAMP – JEFFERY & MCKEITH SAFARIS
Musekese Camp is perched on the edge of a spectacular lagoon hidden away from the outside world. The camp has made a name for itself with expert guiding, exceptional food and phenomenal wildlife viewing. Explore this game-rich area by vehicle, foot or boat along the emerald green Kafue River. The Camp has only five chalets, taking a maximum of ten people.
There's a minimum of two guides on hand at any time, which means you are entirely assured of activities taken at your pace and interest. Rooms at Musekese Camp are spacious and comfortable with all the necessities. This includes en suite flushing toilets and on-demand hot water showers.
The wildlife viewing in and around Musekese is exceptional. Game numbers and the quality of sightings have improved year upon year thanks to increased protection and concerted habituation by Phil, Tyrone and the team. All the major predators are present, with leopard and lion very well represented. Elephant herds are always visible in the dry season months and the plains game is as numerous as it is varied from sable and hartebeest to zebra and puku (puku in their hundreds!). Birding is top-class too, with hundreds of species recorded in and around the Musekese area.
Tyrone and Phil first met at University where both were studying for degrees at the world renowned Durrell Institue of Conservation Ecology at the University of Kent, UK. During that time Phil and Tyrone hatched the idea of establishing an ethical safari business, whose goal would be to utilise expert local knowledge, provide employment for the local people and adhere to strong ecological and conservationist values, principles which continue to undergird Jeffery and McKeith Safaris.
Today, Musekese & Ntemwa-Busanga camps are globally recognised for their quality safari experience and the incredible passion and extreme dedication of J&M's promotion and conservation of the wildlife of the Kafue.
Currently, Phil and Tyrone are working hard to promote the not for profit 'Musekese Conservation' whilst maintaining the global reputation that Jeffery & McKeith Safaris and its' two camps, have established.
Further to their success and the positive impact they have created in the Kafue, Jeffery & McKeith Safaris expertise in planning, and guiding has made them a firm favourite with many of the world's best-known wildlife documentary filmmakers, wishing to film amongst Zambia's incredible wildlife. Film location camps are managed under the 'Reel Nature' banner, a part of the Jeffery & McKeith Safaris family of wildlife companies.
Activities
Game Drives
Walking Safaris
Boat-based game viewing
Birding
Fishing