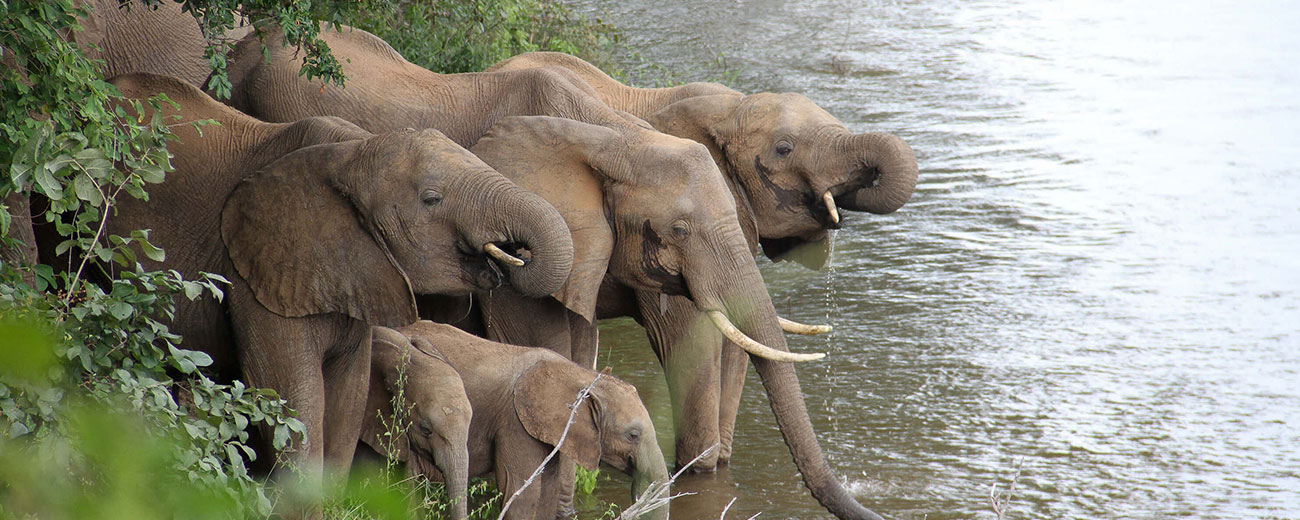 Nestled on the banks of the mighty Lower Zambezi, 10 km's from the Lower Zambezi National park, the Lower Zambezi Lodge was built from Zambian born Adrian Stuart's passion for the regions rich diversity & exquisite natural beauty. The lodge celebrates its location, offering a breathtaking experience for all who visit – truly Africa at its best.
Shaded by acacia trees and with unparalleled views of the majestic Zambezi River, the Lower Zambezi Lodge consists of seven welcoming, nature-inspired chalets, accommodating a total of 16 guests.
Each chalet takes nature into consideration, seeking to work in harmony with the beautiful surroundings. Building materials were all sourced locally & furnishings are tasteful and comfortable. Each room has its own en-suite bathroom, with hot water (solar heated).
Our other facilities include a tearoom, bar area & spacious open-plan dining room/lounge which are all designed to ensure nothing detracts from the sights and sounds of the bush and river. Early mornings spent sipping coffee, observing the river emerge from slumber, or relaxing in the evening under the starlit sky at the foot of a wood fire, are the perfect way to relax.
We currently offer comfortable self-catering accommodation. You bring your own food/drink and our in-house cook can prepare your meals for you. $60 pp/p/night for Zambian nationals and $65 pp/p/night for all other guests.
Boat hire can be arranged through us for a sunrise/sunset boat cruise or fishing trip. Price is $30 p/person for a 2-hour trip (minimum 2 guests) 8-10 pax capacity.
We don't currently offer game drives into the GMA and National Park but this can be arranged for an additional fee, through one of the neighbouring lodges.
Adrian Stuart, the owner of Lower Zambezi Safaris, was born in Ndola, Zambia, studying in both South Africa and in the UK. Growing up in Zambia, Adrian was fortunate to visit many of the National Parks, and consequently developed an abiding love of their extraordinary biodiversity. After working abroad, he returned to Zambia and as an honorary wildlife ranger throughout the '90s, worked with amongst other organizations: Care For The Wild (UK) and ZAWA in the Kafue National Park, as well as North Command to tackle commercial poaching and to resuscitate red lechwe numbers.
Visiting the Lower Zambezi National Park once again in 1999 Adrian was instantly captivated by its beauty and diversity, and went on to build the Lower Zambezi Lodge, and has remained ever since.
FACILITIES
Dining Area
Fireplace
Lounge
ACTIVITIES
Birdwatching
Fishing
River Cruises
Please Contact us for our rates
INCLUDES
Accommodation
Laundry Services
EXCLUDES
Conservation Levy
Park Entry Fees
Transfers