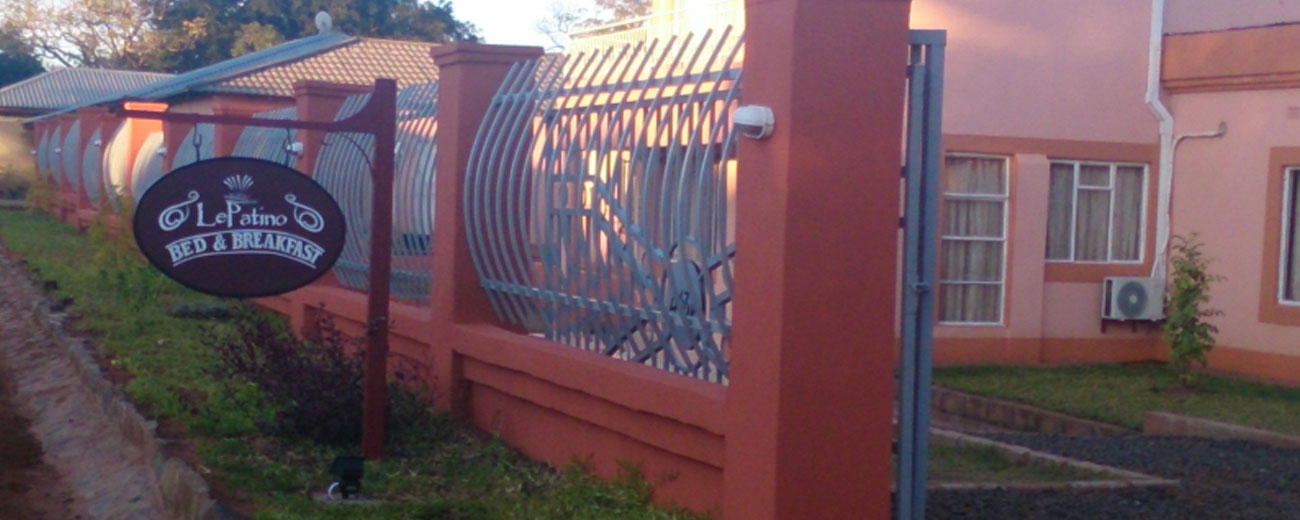 Our guest house boasts of six self-contained rooms fitted with modern air conditioning units. The rooms are spacious and are furnished with queen size beds to provide a relaxing atmosphere for a discerning guest.
The guest house is located in a very quiet area of Livingstone, just about five minutes walk into the town centre passing the National museum on Mutelo road.
ABOUT YOUR COMPANY
LePatino is a Zambian owned company operating an executive guest house in the centre of Livingstone. The guest house is managed by a qualified guest house manager and assisted by an energetic staff of five.
LePatino has interests in hospitality, agriculture and property investment. Although the company is relatively new, its directors have a wealth of experience in business that sets it apart from other companies within the industry.