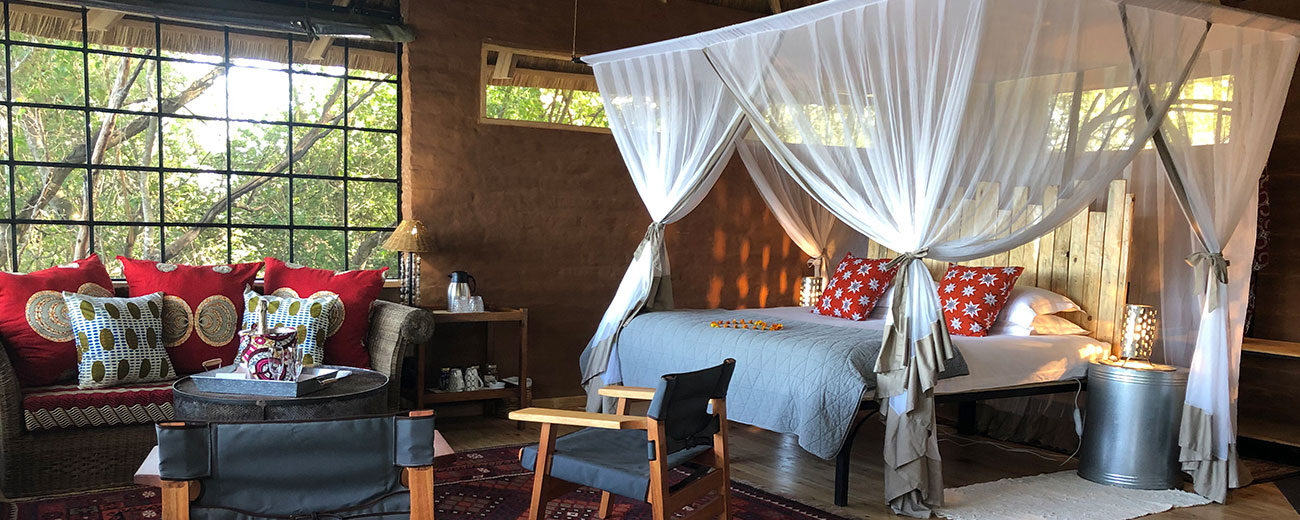 Peace is found in the flow of a river and our eco-friendly, luxurious guest rooms all face the Zambezi. We are owner-run and champions of locally made and personal hospitality.
Our boutique bush lodge has five intimate, river-facing guest chalets, open-fronted for a greater connection with nature, and one riverside family cottage. You'll hear hippos grunting every evening, before they come onto the property to graze the lawns behind the chalets.
Chundukwa River Lodge is a destination in itself, half an hour's drive from Livingstone, 36km upstream of the Victoria Falls. Come here to retreat, relax, recover, horse-ride, bird-watch, cruise on the Zambezi, explore the Victoria Falls and try some of the adventure and safari activities in the area. This patch of paradise has been in the family for over 50 years, and we are intimately connected with the environment and the people, their tribal language and traditions. Come with us to a local village and meet the people. We are renowned for our riding stables with horses for all abilities, child-friendly farmyard animals, delightful staff and delicious meals.
A stay at Chundukwa is more than a place to lay your head, it's an experience into the soul of Zambia.