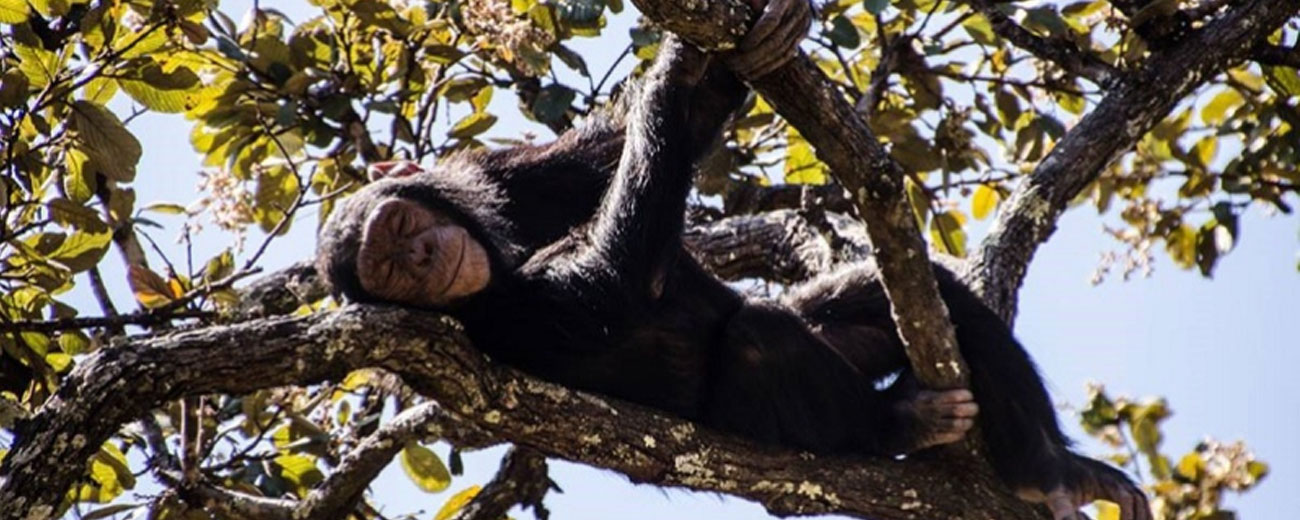 CHIMFUNSHI CHIMP ORPHANAGE
Chimfunshi Wildlife Orphanage operates entirely on donations and sponsorship, without the financial support provided by our valued Donors, volunteers and visitors, the sanctuary and its inhabitants could not survive. To those who wish to begin supporting our programs, we offer various ways for you to do so. Chimfunshi offers a variety of sponsorship programs to suit your interests, all of which will bring great benefits to the environments, wildlife and the communities within which we work.
Chimfunshi Wildlife Orphanage Trust is one of the largest chimpanzee reserves in the world and is internationally recognized as such. Chimfunshi is home to 120 chimpanzees, most of them living in 4 large forested enclosures, and as close to their natural environment as possible. Be intrigued by humans' closest relative; learn about our similarities from our knowledgeable Keepers
ABOUT THE ACCOMMODATION
Want to escape the hustle and bustle of the city? Why not enjoy the peacefulness of the bush. Chimfunshi offers 3 rustic cottages – each with a twin-bedded room, a double-bedded room, and a rear dormitory. The rooms are basic but clean and comfortable.
Camping and campervans are welcomed, however, please note these are unpowered sites. For large groups, Safari tents are available for use as dormitory accommodation. Toilets are environmentally-friendly, long-drop type with a western seat, and ablution blocks are available, with hot water & hot shower facilities from late afternoon.
If you are self-catering, there are braai (BBQ) stands available or you can use the communal kitchen, which is equipped with a gas stove/oven, plates, glassware, cutlery, saucepans and fry pans. As a courtesy to other visitors, we ask that all these items are washed and cleaned after use. A communal fridge is available for your use.
CHARGES FOR ACCOMMODATION
Cottage (self-catering): adults $ 30 per person per night – children $ 15 per child per night
Camping (self-catering): adults $ 15 – 20 per person per night – children $ 7,50 – 10 per child per night
Self Catering includes full use of kitchen, fridge & Braai facilities