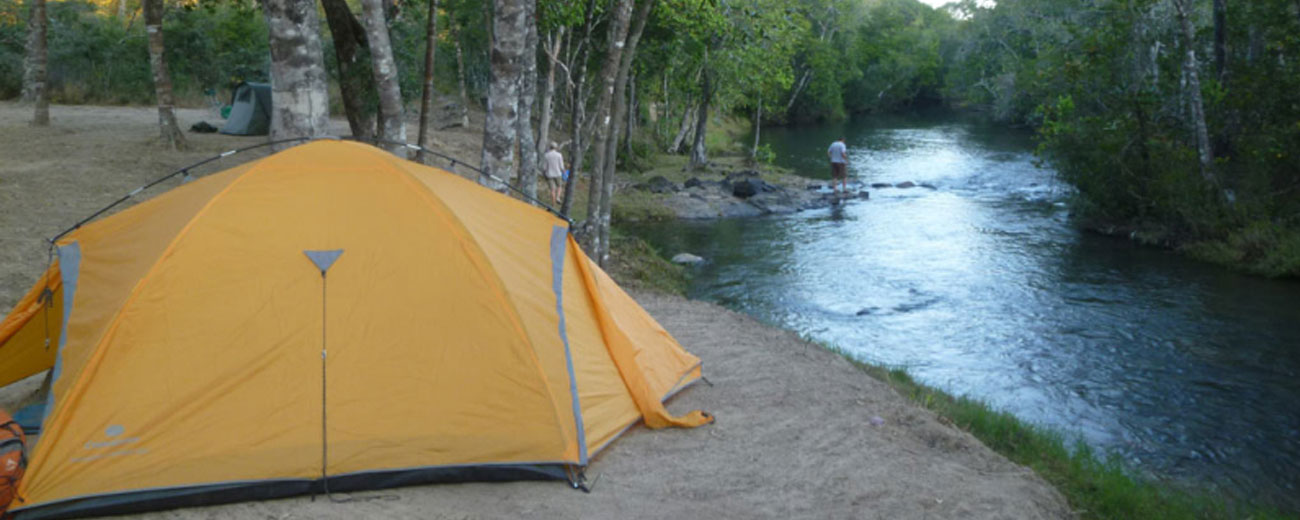 Situated in multiple National Parks across Zambia, Camp Zambia provides a variety of options and destinations for you to choose from. All that's left to do is to simply pick the perfect destination that suits your needs best.
SOUTH LUANGWA NATIONAL PARK
KALOVIA
This campsite is situated on the Kalovia Channel, a seasonal channel connected to the mainstem Luangwa River. This stunning site is nestled in the shade of majestic ebony trees and overlooks a substantial lagoon which attracts puku, impala, leopard and an array of other wildlife. A game viewing track runs from the campsite to the Luangwa River and north along the Luangwa to the Changwa Channel, famous for one of the largest hippo populations in Africa. The site is 18km north of the Chikwinda Gate, the entrance to the Nsefu Sector section of the South Luangwa National Park and a five-hour drive from Kanunshya Campsite.
LAVUSHI NATIONAL PARK
MUTINONDO
Mutinondo Wilderness is two hours south of Mpika and is a truly unique part of Zambia. Its attractions include pristine Miombo woodland, massive granite inselbergs emerging from the earth like giant whalebacks, crystal clear rivers to swim in and drink from and picturesque waterfalls, glades and dambos. The campsite is situated near a beautiful swimming area on the Mutinondo River with a view of Kankonde rock across the river. This is a great spot to spend a few relaxing days or as a stopover en-route to the North Luangwa or Lusaka. Chikolongo Camp (Mano) to Mutinondo is around three to four hours on good dirt and tar roads. Mutinondo to/from Lusaka is around eight hours on tar.