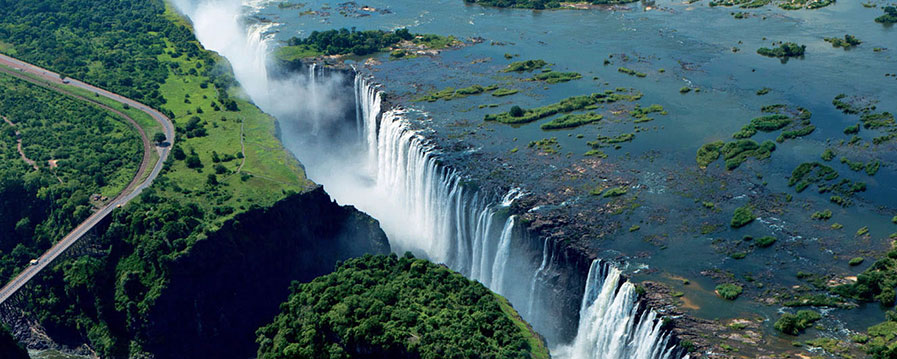 The only tour operator in Zambia that specializes solely in sports fishing on the Zambezi River. Our head offices are based in Livingstone, Zambia. Angle Zambia offers day trips out of Livingstone, servicing all the hotels and lodges in the area. We offer half day and full day trips on the Upper Zambezi River. Included in your trips are transfers to and from our launch site, boats, professional guides, all fishing equipment and tackle, refreshments and lunch on a full day trip.
Angle Zambia has the world-renowned Barotse Tiger Camp, based in Western Zambia. Opened in 2008, it is the Number One Tiger fishing destination on the entire Zambezi River, with many world records being caught. It is a five-star luxury tented camp, boasting record catches both on the fly and conventional tackle. Guests charter indirectly to Barotse Tiger Camp.
Angle Zambia was opened in 2000 by Gerard and Vivienne Simpson and is still entirely owner operated, giving clients the best, personal attention for their fishing trip on the Zambezi River. To date Angle, Zambia to date has fished well over 15 000 clients on the Zambezi River and has a worldwide reputation for being the best fishing operator on the Zambezi River.
Gerard Simpson has featured on many television programs, screened worldwide promoting Zambia and fishing on the Zambezi River. Gerard heads the guide team and oversees all the training of our guides and Vivienne runs the booking office and with her capable team, runs a very efficient service to potential clients.
Being owner operated, every attention to detail is taken care of for you, the client. Angle Zambia has a superb guide team and our booking office is manned by a vibrant team who are dedicated to client satisfaction. Angle Zambia is unique in that they only concentrate on their core product, which is sports fishing on the Zambezi River. There is no better way to get hooked on the Zambezi – then with Angle Zambia.
ACTIVITIES
Additional tours and safaris
Fishing Trips
Full day trips to Upper Zambezi River
Half day fishing trips
INCLUDES
All fishing equipment and tackle
Boats
Professional Guides
Refreshments and lunch
Transfers to and from launch site